Strategic Planning
A winning strategy is often the difference between competitive superiority and extinction. Therefore, it must be based on a foundation of sufficient data, incisive analysis, innovative thinking, and informed discussion and debate on strategy issues by your company's leadership team. Therefore, sound strategic planning requires thorough strategic analysis, including markets and customers, competition, internal operations, profitability and cost structure issues, and the impact of globalization.
Some leading companies in widely diverse industries, such as Dell,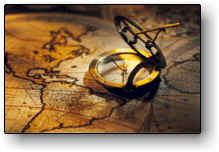 Southwest Airlines and Wal-Mart, have achieved dramatic success through superior business models, while some of their competitors with inferior business models have struggled and even went bankrupt. Therefore, we emphasize seeking a competitive, differentiated and profitable business model, considering:
Targeted customers and/or markets
Products and services offered
Sales and distribution channels
A differentiated value proposition for targeted customers
Extent of vertical integration vs. outsourcing
Strategic core competencies

Beacon's strategy consultants will help you prioritize your opportunities for internal revenue growth, focused on leveraging your core competencies and the adjacencies to your core business. We will help develop criteria for successful mergers and acquisitions. We will also help you identify opportunities for transformational change to achieve business process excellence, which will increase productivity and profitability.

For additional information see the papers "Revenue Growth Disciplines of Market Leaders", "Transforming Business Performance", and "Strategic Planning Disciplines of Market Leaders".