Supplier Relationship Management
Beaconís Services Provide a Systemic Approach for the Entire Supply Chain Focusing On RESULTS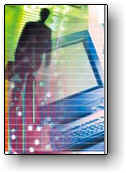 There was an era when the supply strategy paradigm was to try to optimize procurement transactions by issuing requests for quote and procurement specifications for each quantity buy, and then selecting the lowest bidder. This was performed in a framework of adversarial relationships, where OEMs negotiated price concessions and sought to transfer costs to suppliers.

That paradigm is no longer sufficient to respond to the demands for operational excellence. Instead, building collaborative supplier relationships and managing those relationships become the foundation for a competitive and synchronized supply chain.

A necessary first step is to establish a process for selecting and certifying qualified suppliers, and then monitoring their delivery performance in terms of specified quality, on-time delivery, and order completeness. At the next level, suppliers can be authorized to certify the quality of their product deliveries, eliminating the need for in-coming inspection. This is a requirement to support just-in-time delivery for lean manufacturing. These practices can lead to the ability to select key suppliers for strategic reasons, including technology, quality, and operational excellence, instead of price alone.

The next step is to establish long-term purchasing agreements, partnering relationships and strategic alliances based on trust and mutual interest. This can provide a basis for value added by key suppliers, including collaborative design, collaborative forecasting, supplier managed inventories and/or replenishment, and value-added activities which leverage supplier competencies.

We will support you to establish effective supplier relationship management practices.