Supply Chain Optimization
A supply chain is a (complex) network, which can be characterized in terms of fixed assets, finished goods inventories, raw material inventories, transportation modes, lead times and cycle times, and service levels to customers. Understanding supply chain performance issues is critical for many companies, particularly as global sourcing becomes a part of their business model.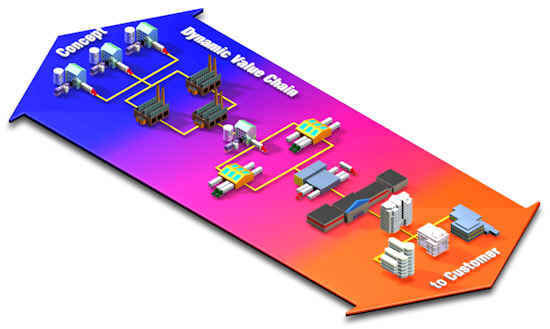 Supply chain design and optimization is an analytical process intended to optimize or trade off levels of investment and service. It typically divides into a two-step process: (1) supply chain network design, and (2) inventory
and service optimization. Network design addresses locations for manufacturing facilities, suppliers, distribution centers, and transportation modes. Inventory optimization plans inventory locations and quantities, and assesses the cost of balancing supply and demand.

We will help your company design and optimize the performance of your supply chain, using leading supply chain modeling and simulation tools.