Proven Methodologies
Our proven methodologies help Beacon leverage industry best practices and methods to quickly identify issues and their root causes, and then formulate a best in class business process to meet your specific business objectives.


Best Practices – Beacon has compiled and maintains a best practices database that allows us to benchmark your organization and to create a vision for the future. Our best practices cover all aspects of marketing and sales, product development and operations, encompassing the scope of the entire supply chain over the product life cycle.
Methodologies – The genesis of improving business performance is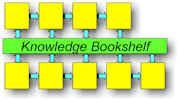 to have the required know how and tools to identify and understand the root causes of issues that result in non-value added effort. Once identified the process can be simplify while simultaneously improving process performance and output quality.
Methods – With these fundamental principles in mind Beacon has developed a number of task specific methodologies to help you improve your business performance. These include:
Organizational Change Management
Product Development Process
System Engineering
Time to Market
Supply Chain Strategy
Product Data Management
Mergers and Acquisitions
Value Based Sales and Delivery

Tools – The ability to properly apply various tools and analytical processes it key to rapidly gaining an understanding of the root causes of the process inefficiencies. Beacon consultants are skilled in the use of a number of tools such as:
TQM – Total Quality Management
COQ - Cost of Quality
QFD – Quality Function Deployment
SPC- Statistical Process Control
DOE – Design of Experiments
DFMA – Design for Manufacturing and Assembly
Performance Score Card
Six Sigma